In the World of Fortnite, where every second counts and every move is critical, your success hinges on more than just skill and strategy.
Imagine you're in the heat of battle, the final circle closing in, and victory is just a few precise shots away. The difference between being the last one standing or just another player lost in the storm?
It's not just your reflexes—it's the weapon in your hand. No, not just your in-game arsenal, but the real game-changer: your gaming mouse.
This isn't just any mouse.
It's the key to unleashing your full potential, a piece of gear that transforms every challenge into an opportunity.
Whether you're outmaneuvering opponents in a build battle, landing pinpoint accurate shots, or navigating the ever-changing terrain of the island, the right mouse doesn't just follow your commands—it amplifies them.
But with so many of out there, how do you choose the perfect one?
Fear not, for we've dived into the depths of gaming gear to bring you the best mouse for Fortnite.
In A Hurry? Here Are The Best Mice For Fortnite
Best Overall Gaming Mouse For Fortnite – Razer Viper V2 Pro
Best Budget Fortnite Mouse – Logitech G502 Hero
Best Ergonomic Performance Fortnite Mouse –  Razer Deathadder V3 Pro
Best Claw Grip Fortnite Mouse – Razer Orochi V2
Best Palm Grip Fortnite Mouse – Logitech G Pro 
Best Fingertip Grip Mouse For Fortnite – Glorious Model O Wireless
Each one is a unique blend of precision, comfort, and style, tailored to elevate your game to legendary status.
Ready to dominate the Fortnite landscape and claim your Victory Royale?
Let's embark on this journey together to discover the ultimate gaming mouse that's not just a tool, but a game-changer for your Fortnite adventures
Best Overall Gaming Mouse For Fortnite
Buttons: 6
Sensor: Focus Pro 30K Optical
Connectivity: Wired & Wireless
Weight: 58g
Handed: Ambidextrous
Best Budget Fortnite Mouse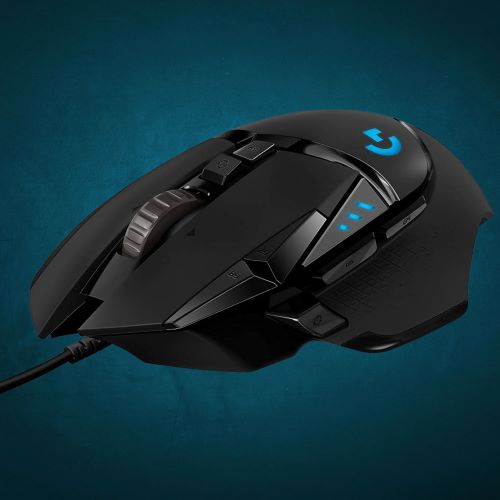 Buttons: 11
Sensor: HERO 25K Sensor
Connectivity: Wired
Weight: 121g
Handed: Right Handed
Best Ergonomic Fortnite Mouse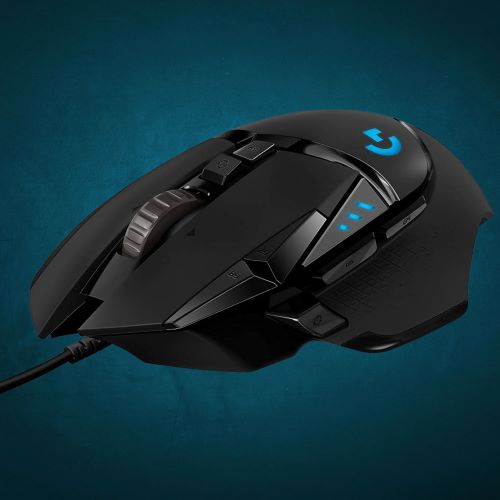 Buttons: 6
Sensor: Razer Focus Pro 30K Optical Sensor
Connectivity: Wired
Weight: 59g
Handed: Right Handed
The Best Gaming Mouse For Fortnite
What Makes a Mouse Good for Fortnite?
Fortnite's fast-paced and dynamic gameplay requires a mouse that can keep up.
Here's a deeper dive into the features that make a mouse stand out for Fortnite players:
Precision and Sensor Quality
The heart of a great gaming mouse lies in its sensor.
An optical sensor, known for its precision and reliability, ensures that every movement is accurately translated on-screen.
This is crucial in Fortnite, where split-second decisions and precise aiming can be game-changing.
A high-quality sensor like the Hero 25K found in some Logitech models ensures that the mouse tracks movement flawlessly, even during the most frantic battles.
Ergonomics and Comfort
Comfort is key, especially in marathon gaming sessions.
The shape of the mouse should naturally fit the contour of your hand, minimizing strain.
Ergonomic designs like the Razer Deathadder V3 Pro cater to different grip styles – palm, claw, or fingertip – ensuring that players can stay comfortable and in control.
Mice designed for larger hands, or those with features like thumb rests, can also contribute to a more comfortable gaming experience.
Responsiveness and Polling Rate
Responsiveness in a mouse is measured by its polling rate – the speed at which it reports its position to the computer.
A higher polling rate means more frequent updates and a more responsive cursor.
In a game like Fortnite, where timing is everything, a mouse with a high polling rate can make the difference in executing a perfectly timed shot or maneuver.
Low Latency
Latency refers to the delay between a mouse's action and its effect on-screen.
In competitive gaming, lower latency is always better.
While wired mice traditionally offer the lowest latency, advances in technology have brought wireless mice like the Logitech G Pro Wireless into the same arena, offering low-latency performance without the clutter of a cable.
Buttons and Customization
Customizable buttons can greatly enhance gameplay.
They allow for quick access to critical in-game functions like building or weapon switching in Fortnite.
A mouse with programmable buttons, like the Logitech G502 Hero, enables players to tailor their setup to their play style, potentially giving them an edge over opponents.
Lightweight Design
A lightweight mouse allows for quicker, more agile movements, essential in a fast-paced game like Fortnite.
Lightweight wireless mice, such as the Razer Viper V2 Pro, enable swift movements and reduce hand fatigue.
This can be vital during long gaming sessions.
Durability
Durability is crucial for gaming mice, as they undergo a lot of wear and tear.
High-quality materials and solid build quality ensure that the mouse will endure the rigors of intense gaming sessions.
Features like durable mouse switches and a strong cable (in wired models) contribute to the longevity of the mouse.
Aesthetics
While performance is paramount, the aesthetic appeal of a mouse can also enhance the gaming experience.
Many gamers prefer a mouse that not only performs well but also looks good on their desk.
LED lighting and customizable color schemes can add a personal touch to the gaming setup.
Weight
The weight of the mouse is a personal preference and can influence control and comfort.
Some gamers prefer a heavier mouse for a steadier feel, while others opt for a lighter mouse for quicker movements.
Many gaming mice offer adjustable weights to cater to these preferences.
Wired or Wireless?
The choice between wired and wireless mice boils down to personal preference and setup.
While wired mice are known for their reliability and lower latency, modern wireless models like the 2.4GHz wireless Glorious Model O offer comparable performance with the added benefit of freedom from cables.
By considering these factors, Fortnite players can find a mouse that not only enhances their gaming performance but also provides comfort and a personalized experience.
Latency Performance
Latency, or the mouse's responsiveness, is a critical factor, especially in a game like Fortnite where timing is everything.
Here's how to ensure you get a responsive device:
Polling Rate is a specification you'll want to check, which is the rate at which the mouse reports its position to the computer. Look for a mouse with a 1000Hz (or 1ms) polling rate, which is currently the fastest standard for gaming mice.

Sensor Quality can affect latency. A high-quality sensor will not only provide accurate tracking but also minimize the delay between your movement and the response on the screen.

Manufacturer's Reputation can be a good indicator of performance. Established brands with a track record in gaming peripherals are more likely to have optimized their devices for low latency.

When it comes to Fortnite, you'll want a mouse that combines low latency, comfort, and precision with a weight and connection type that suits your gaming style.
These elements will help you build, shoot, and navigate the game with speed and accuracy, providing a competitive edge that can make all the difference in the heat of battle.
What gaming mice do Fortnite pros use?
When it comes to choosing the right gear, who better to look to for inspiration than the pros?
Many Fortnite professionals prefer mice that offer precision, speed, and comfort.
Razer Viper V2 Pro: A very lightweight wireless ambidextrous mouse that has been the choice for pros like benjyfishy, K1NG, ZexRow, and LOLiTO FDEZ​
Logitech G Pro Wireless: This mouse is widely respected and used by a significant number of pros. It is known for its performance and wireless responsiveness​
Razer DeathAdder V3 Pro: Standing out for its light weight of just 63g, this mouse is both wireless and highly sensitive, making it suitable for FPS players, with a battery life of around 90 hours per charge​
Finalmouse x Ninja Air58: Designed in collaboration with the famed Fortnite player Ninja, this mouse is known for its lightweight design and Pixart 3360 sensor for flawless tracking, providing an edge in competitive games​
Pro players often choose mice that not only respond to their rapid movements but also feel like a natural extension of their hand, allowing them to focus fully on their in-game strategies.
Best Mouse for Fortnite – Final Thoughts
Choosing the best Fortnite Mouse is a journey of balancing personal preference with performance needs.
Whether you value precision, ergonomics, responsiveness, or aesthetics, there is a mouse out there that will meet your Fortnite gaming needs.
Remember, the best mouse is not just about the highest DPI or the most buttons; it's about how it complements your playstyle and enhances your overall gaming experience.
From the lightweight agility of the Razer Viper V2 Pro to the customizable comfort of the Logitech G502 Hero, each mouse offers a unique advantage.
Dive into the world of Fortnite with the right mouse in your hand, and experience the game like never before.
FAQ
Can I use a regular office mouse for Fortnite?
While you can technically use any mouse to play Fortnite, a gaming mouse is designed with features that enhance gameplay, such as higher DPI settings, better sensor accuracy, and additional programmable buttons.
Are there left-handed gaming mice for Fortnite?
Yes, there are gaming mice designed specifically for left-handed users, although they are less common. Some ambidextrous mice are also suitable for left-handed players.
How important is DPI in a gaming mouse for Fortnite?
DPI (dots per inch) is important as it relates to the sensitivity of your mouse. However, a higher DPI doesn't always mean better, as too high of a sensitivity can make it difficult to control your aim. It's more important to find a DPI setting that matches your personal comfort level.
What's the advantage of having additional buttons on a gaming mouse?
Additional buttons can be programmed for various actions in Fortnite, such as building, editing, or weapon switching, which can streamline your gameplay and reduce the need to reach for different keys on your keyboard.
Is wireless mouse technology reliable enough for competitive Fortnite gaming?
Modern wireless mice have advanced to the point where they offer nearly the same performance as wired mice, with minimal latency issues. They are widely used by competitive gamers.
Is it worth investing in an expensive gaming mouse for Fortnite?
If you're serious about gaming and looking to improve your performance, investing in a high-quality gaming mouse can be worthwhile. The comfort, precision, and additional features can enhance your gameplay experience.
Can I improve at Fortnite just by using a pro gaming mouse?
A pro gaming mouse can aid in performance by providing better precision and customizability, but improvement also relies heavily on practice, strategy, and overall gaming skills.
You Might Also Be Interested in…